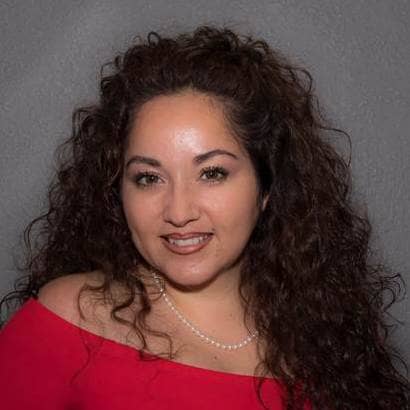 Marlene Tello-Miguez
Loan Officer

I am a Bilingual Mortgage professional with over 14 years of experience in the Real Estate industry. In 2003 I started in the industry as a Real Estate agent and I specialized with first time home buyers.  In 2008 I transitioned to property management and became certified as a low-income housing tax credit compliance specialist, and a USDA-RD 514/515 specialist  during my transition to the Property Management side of the real estate industry.I completed the lease of an 81 unit Tax credit community and managed a portfolio of 120 units.  In 2011 I joined Karpe Mortgage / San Joaquin Valley Mortgage assisting in the Private money loan servicing department shortly after I became a loan officer.Today as a Mortgage professional, my motivation and passion is to help others obtain the dream of homeownership through clear and concise communication. I strive to ensure each of my clients feels fully informed and educated when going through the home loan process.
It is my duty and responsibility to ensure you fully understand the home financing options I can offer you. This is crucial to ensure you are making the best choice for your financial situation and your long- and short-term financial goals. Whether you're a first-time home buyer, a repeat buyer, or looking to refinance your existing home loan, my goal is to provide you a memorable home loan experience. In my free time I enjoy traveling, exploring other cultures, but above all spending time with my boys.
What Client Say About Me
We can honestly say Marlene made our home buying a very pleasant experience. From our first conversation she explained each and every option that was available to us and we never felt pressured into any decision. Phone calls were always handled in a professional and timely manner. Now that the deal is done we still feel 100% comfortable calling Marlene with any questions we might have. Thank you very much Marlene for all your help!
Quiero comentar cómo Marlene Tello me ayudó con mi préstamo ella siempre estuvo pendiente durante todo el proceso y cuando hacía falta algún papel si yo no podía ir a la oficina ella iva hasta mi casa siempre me apoyó hasta lograr obtener mi préstamo para mi casa a pesar que ya el préstamo estaba aprobado me salió una colección en escrow y ella siempre estuvo motivándome a Dios gracias .. y a Marlene hoy tengo mi hogar para mi familia…Bendiciones Marlene gracias a Dios por haberla conocido siempre la llevo en mi corazón.
Nosotros la familia Zamora nos sentimos totalmente agradecidos por el trabajo tan dedicado amable y profesional gracias marlene good job
My family and I would like to give thanks to San Joaquin Valley mortgage and individually to Marlene Tello, for making this home buying experience as pleasant as possible. We are extremely grateful and appreciate everything Marlene has done for us. We are thankful for her patients, her understanding and not ever making me feel dumb for any silly questions I asked. I highly recommend Marlene to anyone who's in search of a home loan mortgage. Once again thanks for all your help, support, and your understanding.