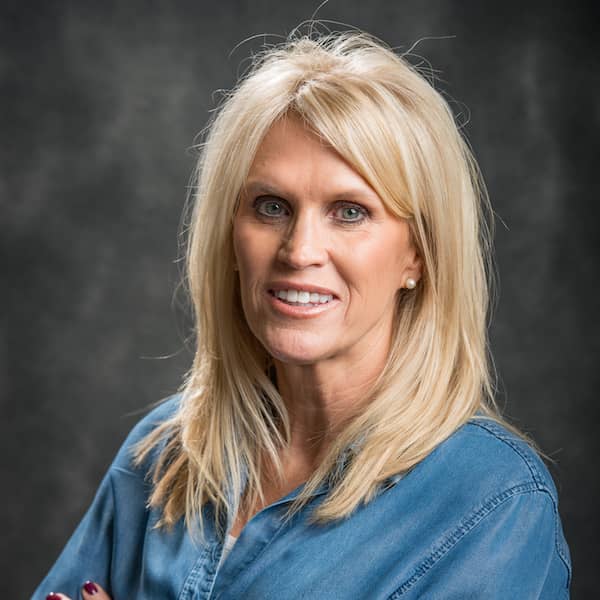 Robin Rossi
Loan Officer

I joined San Joaquin Valley Mortgage as a Sr. Loan Officer in July of 2017. I bring with me my years of expertise in the lending area. During the financial crisis, consumers suffered with job loss, wage reduction, and even loss of their homes, leaving there credit tarnished. I have been able to help consumers repair their credit in order to purchase a home or refinance an existing loan. My name is a familiar sound to the local builders. When banks have said NO, I was able to turn that no into a YES! I have extensive experience in construction loans, both residential and commercial.
I am a native of Bakersfield, born and raised here. I am very active in the community serving on numerous Boards and Committees. I am an active member in Bakersfield West Rotary Club., I sit on the CSUB Roadrunner Athletics Scholarship Fundraising Board. I'm actively involved in St. Francis Church, Catholic Charities, and Harvest of Hope. I was a 4H leader for over 15 years and still strongly support the Ag Community.
I have a true passion for my job as a loan officer. Its my knowledge, experience, and passion that makes me a true valued loan officer.

What Client Say About Me
Robin was extremely knowledgeable in the products available and offered amazing customer service. I always felt Robin was fighting for us through the entire process. She explained everything in detail and made us feel extremely comfortable. Use Robin on your next loan!
I worked with Robin Rossi at Summit Financial and she was so helpful! My boyfriend and I are first time home buyers and we truly had no idea what we were getting ourselves into. Thank goodness for Robin, she was an excellent loan officer who was so patient with us. She explained everything in detail to us and made sure to have our best interest in mind. I recommend Robin to everyone! We will most definitely go to Robin again for our next home. Thank you!!!
I highly recommend Robin if you are looking for a Loan Officer. As first time home buyers we had A LOT of questions. Robin was extremely patient with us (even when we were our most difficult), and took her time to make us feel comfortable with our home purchase. I still reach out to Robin with home questions even after our purchase! Our home transaction was stressful due to the sellers, and Robin was in our corner fighting for us the entire way. We knew Robin was always looking out for our best interest!